---
The Collins Dictionary announced NFT as the word of the year, and Google searches hit an all-time high. The market for non-fungible tokens is already valued at a record $ 17 billion. The NFT OpenSea marketplace, which accounts for the majority of transactions, exceeded record trading volumes of $ 10 billion.
Whereas initially non-fungible tokens were associated with virtual images, over the past year, music, sports collectibles and video games have joined the industry. The advantages of NFT are considered exclusive ownership and access to unique features and capabilities.
CryptoPunks tokens, Beeple collage, collectibles from NBA Top Shot and RTFKT stood out not only for their high value, but also for the number of people willing to join the fan community. Summing up the results of 2021, let's take a look at the top 10 collections.
NFT CryptoPunks, Larva Labs
According to DappRadar, CryptoPunks are OG NFTs. The collection was launched back in 2017, even before the ERC-721 NFT standard existed. Larva Labs released all 10,000 punks for free to Ethereum users, and since then, the popularity and value of CryptoPunks in the market has grown dramatically.
In June 2021 punk alien was sold at Sotheby's for 11.75 million $. In August Visa acquired CryptoPunk for $ 150,000 for its corporate collection, and Hollywood agency UTA signed an agreement to use CryptoPunks in mainstream media. In August 2021, a record $ 400 million was spent on CryptoPunks in one month.
CryptoPunks had the highest trading volume on OpenSea – 756,984 ETH at $ 3.03 billion. Its popularity and staggering turnover
Bored Ape Yacht Club, Yuga Labs
The collection with the second largest historical trading volume is the Bored Ape Yacht Club, or BAYC, with 266,843 ETH ($ 1.07 billion).
The core team behind Yuga Labs is made up of four friends who, according to their website, wanted this year to "make some monkeys, test our skills and try to create something ridiculous." BAYC's lead artist is All Seeing Seneca.
The owner of one of 10,000 bored monkeys can use the NFT as a Yacht Club membership card, giving access to THE BATHROOM, Bored Monkey Kennel Club and Mutant Ape Yacht Club, or MAYC.
In September, Sotheby's sold the 107 NFT BAYC collection of 101 bored monkeys and six mutant monkeys for $ 24.4 million. This is the third largest off-chain art sale at auction to date, after NFT Beeple. In November, the spike in OpenSea sales appeared to have been linked to a more than 900% increase in NFT BAYC and MAYC sales, likely thanks to celebrities such as Jimmy Fallon, Post Malone, who featured BAYC NFT in a music video and Rolling magazine covers. Stone Bored Ape and Mutant Ape.
Most recently, BAYC was part of a four-way collaboration between PUNKS Comic, Gmoney and Adidas Originals to launch the Adidas NFT Into the Metaverse project.
Bored Ape Yacht Club NFTs surpassed the CryptoPunks floor on Tuesday, signaling for the first time an optimistic public sentiment about the future of BAYC.
Beeple
NFT artist Mike Winkelmann, better known as Beeple and as he calls himself "the dude who does shit," holds the record for the first and second most expensive digital art sold in public and offline as of November 2021.
After UK auction house Christie sold Beeple's Everdays: The First 5000 Days for $ 69.3 million in March 2021, another piece, HUMAN ONE, sold for $ 28.9 million in November.
HUMAN ONE is a tactile rotating box made of LED screens. It can be physically displayed, unlike most NFTs that live in digital wallets. The frames on the screens will be periodically edited and updated using the blockchain.
Beeple became a household name in 2021, especially after GQ won Gallery Artist Of The Year in September.
Axie Infinity, Sky Mavis
Axie Infinity is the game that became the first DAPP of the year, surpassing 2 billion in trading volume, according to a report by DappRadar. The game recently switched to the Ronin sidechain solution and generated over $ 776 million in revenue in the third quarter.
Axie – creatures used for duels with other players, battles with enemies and completing daily tasks. These NFTs can be bred (minted), bought and sold, and are prized for their rarity and in-game benefits. In November, the land in the game was sold for 550 ETH ($ 2.3 million).
Axie Infinity was established in 2018 and is currently leads the gaming sector as a pioneer of the game-for-money movement, or P2E. And since the launch of the betting program, which allows users to own Axie Infinity Shards (AXS) management tokens, the trading game has increasingly attracted players.
NBA Top Shot, Dapper Labs
NBA Top Shot is a popular NFT fantasy basketball game that first launched in late 2020. This is the first of its kind sports collectible game in which users can collect, trade and sell cards in the form of digital tokens, which represent their favorite NBA players and their moments of life. Pros: They can be used to complete tasks or organize demonstrations.
This summer, Top Shot collectors who attended the NBA Summer League games in Las Vegas were able to purchase coins directly from the arena.
Officially licensed by the National Basketball Association, NBA Top Shot was created by Dapper Labs and is built on the Flow blockchain. Historical trading volume, according to DappRadar, is $ 750.4 million. The top three selling NFTs are LeBron James' NFTs from the 2019-2020 season.
NFT VeeFriends, Gary Vaynerchuk
VeeFriends is backed by entrepreneur Gary Vaynerchuk, also known as Gary Vee, as an artist and founder of the project. His animal painting sold for $ 51 million in May at auction in its first week. After 90 days, VeeFriends generated $ 91 million in revenue. In October, Christie's auctioned five VeeFriend characters for $ 1.2 million.
The VeeFriends collection consists of 10,255 NFT characters, each representing intellectual property. The advantage of owning a VeeFriend is a three-year pass to the multi-day VeeCon superconference. One NFT called "Hangout Hawk" even gives you the opportunity to receive mentoring classes with Vaynerchuk. One collector, YouTuber Dan Markham, traded his Tesla Roadster for NFT "Positive Porcupine" by writer-writer Eli Burton.
NFT FLUF World
FLUF World is a set of metaverse-ready 3D avatars called FLUFs, living as NFTs on the Ethereum blockchain. FLUF are software generated rabbit avatars.
During Miami Art Week, FLUF World hosted the FLUF Haus event to introduce FLUFs Popstar, AngelBaby, which performed the world's first live Metaverse concert for physical and virtual visitors. FLUF Haus organizes events that involve real artists in the metaverse, and this is FLUF World's way of staying connected to the physical world.
Users can purchase a virtual real estate called Burrows that serves as a meeting place for FLUF and other avatars. The latest addition to FLUF World includes 9,669 Party Bears that sold out within 10 minutes.
Jadu Hoverboards and Jetpacks, Jadu AR Inc.
What do Canadian musical sensation Grimes, seven-time Formula 1 world champion Lewis Hamilton and legendary American rapper Snoop Dogg have in common? Answer: Together with the augmented reality developer, they are all behind a series of rare NFT Jadu Hoverboards that allow players to fly over augmented reality within the metaverse. This collection of 6666 NFT hoverboards is the second edition of the NFT company. The first, consisting of 1,111 Jadu jetpacks, sold out in 20 seconds for a total trading volume of 2,632 ETH ($ 10.5 million).
The Jadu Hoverboard collection also sold for a whopping 1,873 ETH ($ 7.5 million). Jadu recently raised $ 7 million in an initial round with the backing of well-known venture capital firms such as Coinbase Ventures to fund the development of the augmented reality game Mirrorverse, which will launch next year. In addition to this, Jadu has partnered with The Sandbox to bring their NFTs to the latter's metaverse. Both jetpacks and hoverboards will be compatible with over 40,000 avatars, including popular collections such as FLUF and CyberKongz.
NFT RTFKT Studios
On December 14, Nike entered the metaverse after acquiring RTFKT with the goal of delivering next-generation collectibles to bridge the gap between culture and gaming. RTFKT, pronounced "artifact", is a studio that fosters a new culture of digital sneakers for video game and blockchain enthusiasts. Although the collection consists of 13 NFT sneakers, they brought in an impressive 976 ETH ($ 3.9 million).
Besides NFT shoes, RTFKT has also created a series of 20,000 3D avatars on the Ethereum blockchain called Clone X. These playable characters can be used in decentralized realms of virtual reality, such as Decentraland, along with other wearable items. At the time of publication, RTFKT Studios is the second largest selling collection for Clone X's collaboration with artist Takashi Murakami.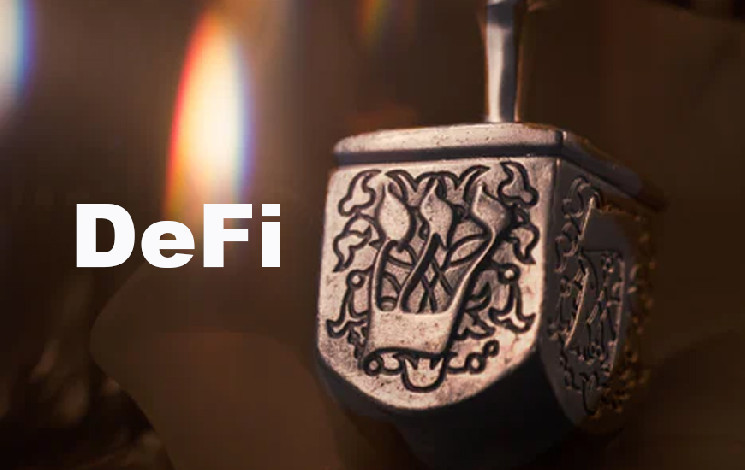 According to CryptoArt, Pak, the pseudonym of a digital artist or anonymous person, ranks among the top NFT artists with a total value of art sold worth $ 321 Million in 66,319 Artworks… The creator's works are known for their sophisticated combination of futurism and spatial depth intertwined with geometry.
During an event called Merge earlier this month, interested buyers were required to purchase as many Merge tokens as they wish in a 48-hour sale. Then, each new transfer of the merge token was merged with the original merge token in the recipient's wallet, forming a single whole and increasing its "mass" value. At the end of the auction, buyers received dynamically generated NFTs based on how much "mass" they had accumulated.
Posted by Newt Salamander, Analyst at Freedman Club Crypto News
---


#NFT #Collections